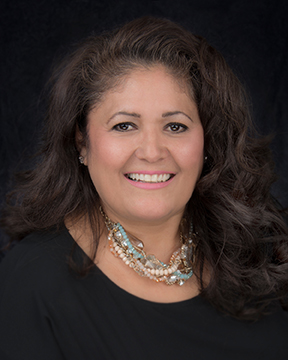 Our Johnson Principal
Mrs. Rosaisela "Rose" Cota was born and raised in Douglas, Arizona where she started her teaching career at Joe Carlson Elementary and A-Avenue Elementary, she coached Volleyball at her own Douglas High School "Go Bulldogs" for three years. She came to Tucson in 1994 and now has made it her home with her husband Robert and son Bobby, who is a product of TUSD.
Mrs. Cota has served the Tucson Unified School District for 28 years in multiple capacities, first as a Bilingual Teacher, an Instructional Coach, a Teacher Mentor, and Assistant Principal, and now the Proud Principal of Johnson Primary School.
Mrs. Cota is at Johnson offering thirty-one years of experience in Pre-K to 12th grades specializing in Curriculum and Instruction, Bilingual Multicultural Education, Restorative Practices and Administrative Duties. She earned a Bachelor's and Master's Degree from Northern Arizona University and earned her Administration Certificate from the University of Arizona. Mrs. Cota considers herself a Lumber-Cat!
Mrs. Cota's Distinguished Awards include:
· RODEL Aspiring Principal 2012-2014
· Master Teacher through the AZ-K-12 Center
Lead Now Principal Candidate 2017-2018
· Nominated as Principal of the Year 2017-2018
Mrs. Cota continues to look forward to her fifth year in leading and learning with the Rainbow Makers!

Read the Principal's Welcome Letter.